NEED A LEGAL CONSULTATION?
To schedule an appointment with an Attorney or Accredited Representative from the U.S. Department of Justice (DOJ-R & A), consider the following:
1. Fill out the form with your information
2. Make the payment of $ 20,
3. You will receive an email confirming your date and time of your appointment
Book your Appointment!
FORM
Tel.

(321) 320 9849 Ext: 9849
1(305) 300 1319
6900 Tavistock Lakes blvd. Suite 401
Orlando Fl 32827
A large number of immigrants arrive daily in the United States for different circumstances: persecution, poverty, reunion with family members, freedom from oppressive systems or simply for acquiring better living conditions. This transition generates uncertainty, fears and anxieties that lead them to face family difficulties,
economic, legal and spiritual.
The "Kingdom Culture Immigrant Services" Mission is to provide real help to the needs of the immigrant community, so that they can establish and successfully engage in their new life.
UPCOMING EVENTS
Tema # 1: El Asilo Aprenda que es un Asilo, Como funciona, Elegibilidad,Tipos de Asilo, Formularios y Pruebas. Que esperar después del Asilo, ayudas y servicios.
Dónde
SpringHill Suites by Marriott Orlando Ai,
5828 Hazeltine National Dr, Orlando, FL 32822, EE. UU.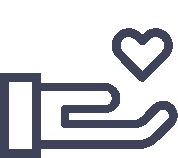 I identify with this non profit and
I want to support it
Tel. Tel. (321) 320 9849 Ext: 9849
1(305) 300 1319
​
6900 Tavistock Lakes blvd.
Suite 401
Orlando Fl 32827