We are a non-profit organization dedicated to assisting immigrant communities in the USA through: Immigration legal assistance, education, guidance, support, information and resources.
We provide assistance in Immigration through Lawyers and their professional team with the experience and responsibility to help the immigrant in their immigration procedures.
Monthly we have Online Events or Webinars, where we deal with different topics of interest to the community.
INFORMATION AND RESOURCES
We provide telephone assistance, for the Immigrant community, on primary resources available in their locality.
You need legal advice about an immigration matter?
To assign an appointment please note the following:
​
1. Complete the form with your information
​
2. Make the payment of: $ 50
​
3. We will contact you once payment is complete.
​​
Tel:

1(305) 300 1319
6900 Tavistock Lakes blvd. Suite 401
Orlando Fl 32827
Once you have made your payment for the immigration legal consultation, please download the following form, fill it out and send it to info@ayudaalinmigrante.com before your consultation.
We have the best team of Immigration Lawyers and Professionals with the experience, responsibility and moral character that is required, to help the immigrant in their migratory processes and procedures.
*ASILO
Preparación de aplicaciones para solicitud de asilo
​
*VISA U -T- VAWA
Preparación de aplicaciones a personas victimas de violencia domestica o crímenes.
Director at Large
Immigration Services Department
​
Kingdom Culture Immigrant Svc
Ayuda al Inmigrante
Attorney at Law, Esq.
Kingdom Culture
Immigrant Services
Ayuda al Inmigrante
Attorney at Law, Esq.
Kingdom Culture
Immigrant Services
Ayuda al Inmigrante
Próximos eventos
30 nov 2022, 18:00 – 21:00

Webinar en Vivo

¿Es el Asilo una opción para mí y mi familia? ¿Cuales son los requisitos de elegibilidad?, ¿Qué esperar en la entrevista?, ¿Que hago si me envían a corte?. En español. Registracion previa. Valor $200

10 nov 2022, 19:00 – 21:00

Evento Online- Webinar

Webinar, DOJ-R&A se explicara la acreditación del Departamento de Justicia (DOJ) que permite a las organizaciones Non Profit proporcionar servicios legales de inmigración. Valor $150, Llamenos para reservar su cupo. 1 (305) 300 1319
Kingdom Culture Immigrant Services, is a nonprofit organization dedicated to empowering USA immigrant communities through legal assistance in immigration, education, advocacy, and family support.
Our vision is to be an active social organization that helps immigrants in the United States of America; Recognized for facilitating immigration legal assistance, assertively educating and guiding, and improving the quality of life for the Hispanic immigrant community.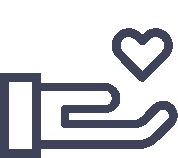 I identify with this non profit and
I want to support it
All donations are tax
deductible
.
501 (C)(3) Tax Deductible.
​
6900 Tavistock Lakes blvd. Suite 400
Orlando Fl 32827
By appointment
1(305) 300 1319

1(305) 3001319
Tambien Whats App
" I was a stranger and you welcomed me" Mt 25:35